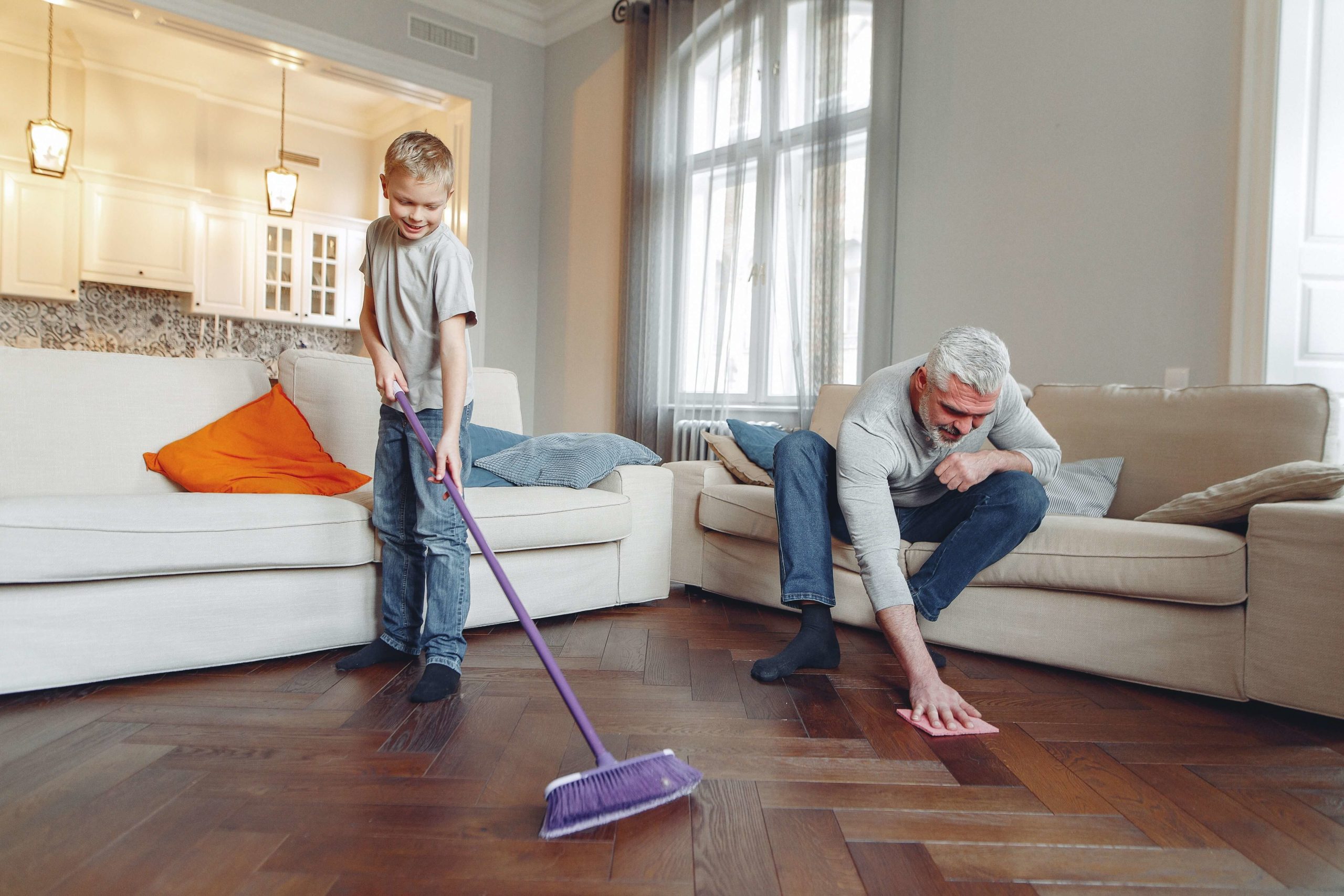 Keeping a home clean and organised is an ongoing battle that most of us are all too familiar with. From dusting and sweeping to scrubbing and mopping, it seems like there's always something demanding our attention.
And while most areas of the home are relatively straightforward to clean, there are a few trouble spots that can prove to be quite the challenge.
These notorious trouble zones require extra effort, patience, and a dash of cleverness to conquer. Let's take a look at the most difficult parts of the home to clean and outline some strategies to make the task more manageable.
Behind Appliances And Furniture: Enter The Abyss
Behind the refrigerator, stove, and heavy furniture lies a hidden world of forgotten crumbs, dust bunnies, and who-knows-what. Cleaning this area is like embarking on an archaeological dig, unearthing relics from meals past. It's a labyrinth of narrow spaces that seems determined to retain every speck of dirt.
The key to conquering this challenge is patience and the right tools. Use a long-handled duster or a vacuum cleaner attachment to reach into these crevices. If possible, enlist a friend or family member to help move the furniture, turning this cleaning chore into a bonding experience.
Window Tracks: Where Dust Meets Delicacy
While windows themselves might be a breeze to clean, their tracks are a whole different story. Accumulated dust, dirt, and even tiny insects can make these tracks a breeding ground for grime. The difficulty lies in the delicate nature of the tracks; scrubbing too vigorously might cause damage.
To tackle this challenge, start by vacuuming the loose debris. Then, use a mixture of warm water and vinegar or a mild cleaning solution to gently scrub away the dirt. A small brush, like an old toothbrush, can be incredibly helpful here.
Finish by wiping the tracks clean with a damp cloth.
Ceiling Fans: Spreading Dust With Every Spin
Ceiling fans are marvellous for keeping air circulating, but they're also notorious for their dust-gathering prowess. The challenge with cleaning ceiling fans lies in avoiding the cloud of dust that falls when you start cleaning.
The secret is to be prepared! Place an old sheet or a large garbage bag underneath the fan to catch falling debris. Then, using a long-handled duster or even a pillowcase, gently swipe the fan blades to remove the accumulated dust. This way, you'll minimise the mess and keep dust from settling elsewhere in the room.
Baseboards: Where Floors And Walls Collide
Baseboards might be at floor level, but they seem to be magnets for scuff marks, dirt, and dust. Bending down to scrub them is not only uncomfortable but also requires a fair amount of elbow grease.
To make this task less daunting, invest in a good-quality scrub brush with a long handle. Pair it with a cleaning solution and gently scrub the baseboards while standing. Alternatively, use a microfiber cloth wrapped around a long tool to wipe down the baseboards.
This approach minimises strain on your back and knees, making the process much more tolerable.
Shower Grout: A Breeding Ground For Mildew
The grout between bathroom tiles is notorious for being a stubborn stain magnet. The warm and humid environment of a bathroom provides the perfect breeding ground for mildew and mould.
Start your cleaning by scrubbing the grout lines with a mixture of baking soda and water or a mild bleach solution – a grout brush or an old toothbrush can work wonders here. Let the solution sit for a while before scrubbing again and rinsing thoroughly.
For a preventive measure, consider applying a grout sealer after cleaning to make future maintenance easier.
Kitchen Grease: Battle Of The Culinary Residue
The kitchen is a hub of activity, but it's also the birthplace of stubborn grease and oil stains. Grease tends to cling to surfaces and stubbornly resist typical cleaning methods. To tackle kitchen grease, a good degreasing agent is your best friend.
Opt for commercial degreasers or create your own using a mixture of vinegar and water or baking soda and water. Apply the solution to greasy surfaces, let it sit for a few minutes, and then scrub with a cloth or sponge.
Repeat as necessary until the grease surrenders!
Clean Until You Reign Supreme
When it comes to home cleaning, tackling these challenging areas may seem a Sisyphean task, but armed with the right tools, strategies, and a dash of determination, you can transform these cleaning challenges into triumphs.
Remember, every time you tackle these tough spots, you're not just cleaning your home; you're also mastering the art of turning even the most challenging tasks into satisfying accomplishments. So, roll up your sleeves, don your cleaning gear, and let the battle against dirt commence!