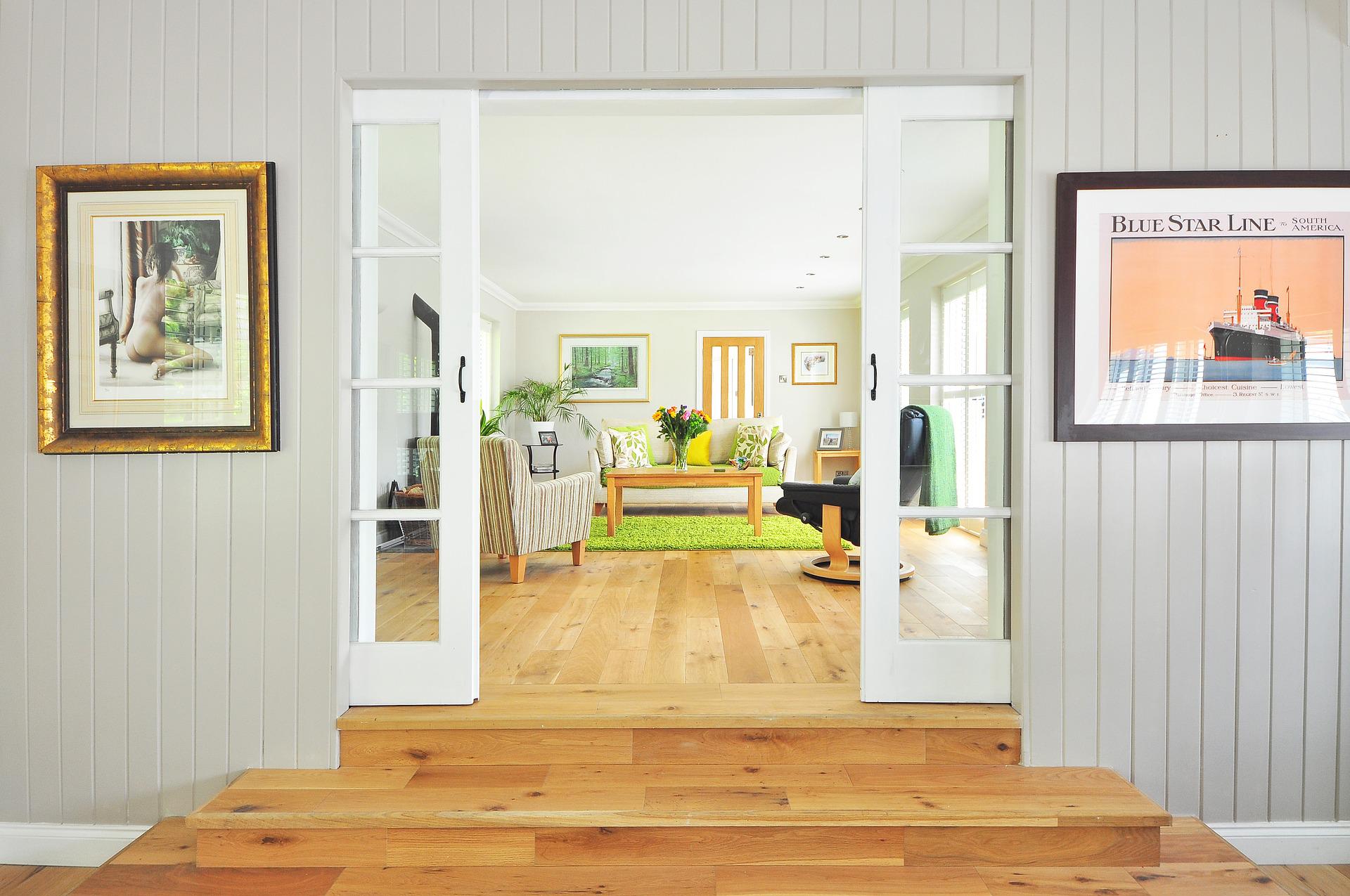 The amount of people renting property has doubled in the last decade. Whether we have not yet laid down roots, or the property ladder is out of reach, millions of us are choosing to live in rented accommodation.
Many household tasks inside our rented properties are the responsibility of our landlord. With luck we will have someone attentive and conscientious overseeing our living space. But there are also aspects of the rental agreement that are our responsibility alone.
Keeping the property clean is crucial. Not only does this help to ensure that we stay on the right side of our landlord — receiving our deposit back at the end of tenancy, and securing positive references, for example — it also makes our living experience a pleasant one.
Keeping your rental property clean is much like keeping an owned property clean, but all the more important if your deposit depends on it. With our simple tips below, you can ensure that your rental property stays clean, fresh, and a joy to live in.
Set A Schedule
One of the quickest and most effective ways to take control of your cleaning is to set a schedule.
Know whether you want to clean daily, weekly, monthly, or even all of the above. Assess which areas of the home will need the most attention, and allow enough time to care for them.
If you are living with housemates, a partner, or older children, don't forget to get them involved. You can make a rota or set an agreement early on about individual responsibilities. A set cleaning schedule may seem like an unnecessary step but there are advantages.
For one thing, we no longer need to keep cleaning on our mind and pay constant attention to the state of the house. We know that we have scheduled the cleaning and that it will be kept in order by routine.
It also means that it is rarely necessary to have a total top-to-bottom clean, which can be time consuming and tiring.
Know Your Area And Your Responsibilities
If you are renting in an area you are unfamiliar with, it can be helpful to do some research.
When are the waste collection days, for example, and how are the bins separated? Is there a local tip where you can leave larger furniture items?
Local councils can also give advice on matters related to cleaning, sanitation, and safe disposal. As these can vary from county to county, it is always worth familiarising yourself with the regulations. It may not affect your regular cleaning, but waste disposal can be important in the long run.
In addition, which parts of your rental property are you responsible for taking care of, and which are your landlord's concern? For example, if the property has a cellar, or garden features such as a fountain or greenhouse, read your rental agreement closely to identify if you are responsible for the upkeep of these areas.
Check also what items you are required to replace if they break. Certain homes have features such as solar panels or rainwater tanks installed – are you responsible for replacing these if they stop working?  If so, be sure to purchase your replacements from a legitimate company that the landlord will be happy to approve. One potential retailer to consult may be tankshop.com.au.
Select The Right Products
In rented accommodation, selecting the right products for your flooring, surfaces and furniture is crucial.
This is especially important when the property is furnished but can be important in any case. All properties are likely to have flooring, windows, and fixtures that need their own products.
Having these products on hand will mean that you can deal with little problems as and when they arise. A spill on a surface or fabric will not be as disastrous if you can grab a stain removal spray on hand!
Keeping your home well-maintained with the right products helps to ensure that everything is kept in great condition. This is especially important if you choose to move on, but it's also important for day-to-day living quality too.
Hire A Professional
Whether you have just moved in and want a fresh start, or you are on your way out and want to leave things immaculate for the new tenants, a professional can help!
Cleaning can be overwhelming, especially if you are nervous about damaging floors or furniture.
Hiring a professional, like one of our friendly and experienced cleaners, can give great peace of mind at a stressful time. It can also be helpful to maintain the home professionally throughout your stay. That way there's no mad rush to whip the property into shape at the end of the tenancy.
A Little Effort Every Day
Maintaining your rental property doesn't have to be tiring, time consuming or stressful.
A few minutes of effort each day or week can make all the difference. Why not set a timer for a ten-minute tidy before bed or after dinner? Routine and regularity in cleaning are key and are always an investment over time.