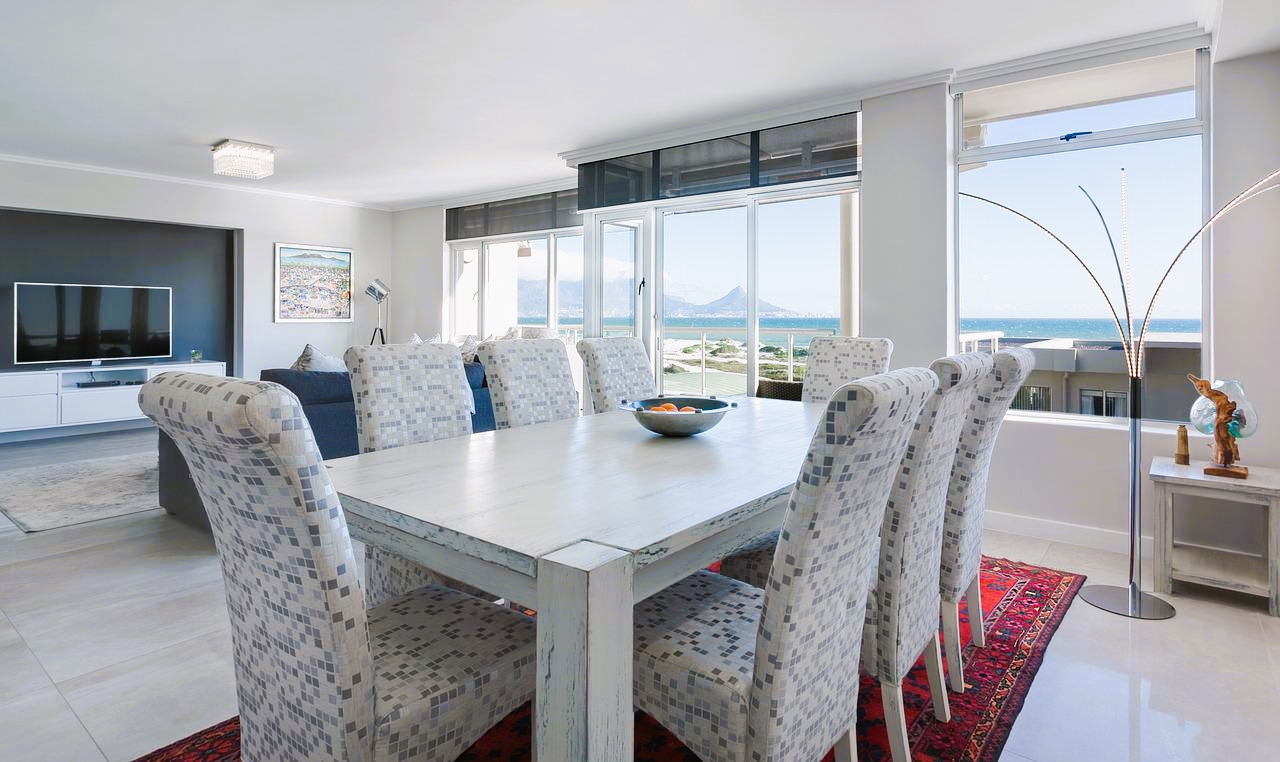 Spring cleaning is overrated!
Ok, it's not that we don't love spring cleaning, but there is so much to be said for cleaning in every season.
In autumn and winter, you can bring out cosy details like blankets and warm mugs. In spring, you can feel refreshed by going into the warmer months with flowers and lots of light.
But in summer, we can often overlook the value of cleaning. As the days get longer and the weather improves, it is natural that we want to spend more time outdoors.
A summertime house clean doesn't have to be a chore, and it can give us more space, a fresh start, and a chance to really enjoy our home.
This is especially important if you treat summer as a time for entertaining, such as a movie night with the family, or perhaps a barbecue for friends.
So, if you want to introduce a regular cleaning routine into a busy and active summer, try our three Top Tips below:
Get Organised
The best cleaning starts before you pick up a mop or duster…with planning!
Getting organised in advance can make the cleaning process go much smoother. It can also save you time. This may seem counterintuitive at first; surely spending time getting organised is time that could be spent cleaning?
But the trick is, we don't need to clean harder – we need to clean smarter. A bit of thought before we start can save us hours in the long run.
First of all, set your schedule. How often do you want to clean? Is a weekly clean enough for your space? Do you prefer to clean a little bit each day, or would you rather do a 'deep clean' less frequently, but all at once?
Perhaps some spaces only need attention once a week, while others need something every day.
Think carefully about each of your spaces and then decide what works for you. This is the time when you can also think realistically about how much time you can devote to cleaning, and which days or weeks you intend to do it on.
You could even put these into your calendar, or on a dedicated cleaning rota.
If you want to keep things super simple, just pick a length of time you want to spend cleaning each day or each week, and then tailor that time to wherever you think needs the most attention on the day.
Remember, if you feel overwhelmed by the process, or like you don't have enough time to clean in the way you want, a professional can help!
Gather Your Supplies
Before you begin to clean, ensure you have everything to hand that you need – make a list if you find it useful. You may need antibacterial wipes or spray, extra dusters, cloths, a new mop head, the vacuum cleaner and any number of other things.
Pay special attention to whether there are any areas that need specialist products. Perhaps you have natural materials like wood, which needs to be treated, or glass, metallics, and windows, that need to be cleaned. For extra efficiency, at the same time you may wish to shop for the items that you will use when your beautiful outdoor space is ready for summertime fun. For example, when shopping for cleaning products, why not also look for outdoor dining sets – like the kind available from utopiahome.com.au – that you can use when hosting summer parties in the sun?
Make it a priority to have these products in your home whenever possible, so that your routine is not disrupted. There are few things more frustrating than running out of something just when you need it! Especially if you then have to make an entire shopping trip just to pick up these missing items.
Don't forget that you can make the process easier with storage too. Keep all your cleaning supplies in easy to reach areas so that you can see if they are running out — ensuring they are out of reach for pets and children, of course.
Having your own 'cleaning kit' can instantly make you feel more in control, and save you time in the long run.
Make An Event Of It
Summer should be a time for fun and relaxation, so make sure that your cleaning doesn't feel like too much of a chore. You could easily achieve this by leaving it to one of our friendly professionals, but if you are taking summer cleaning into your own hands, then why not make an event of it?
Pour a cool glass of something sparkling to sip as you work. Listen to your favourite music or podcast, and get others involved in the fun too!
And rewarding yourself afterwards with a gathering with family and friends, is a great way to enjoy your newly cleaned space too!