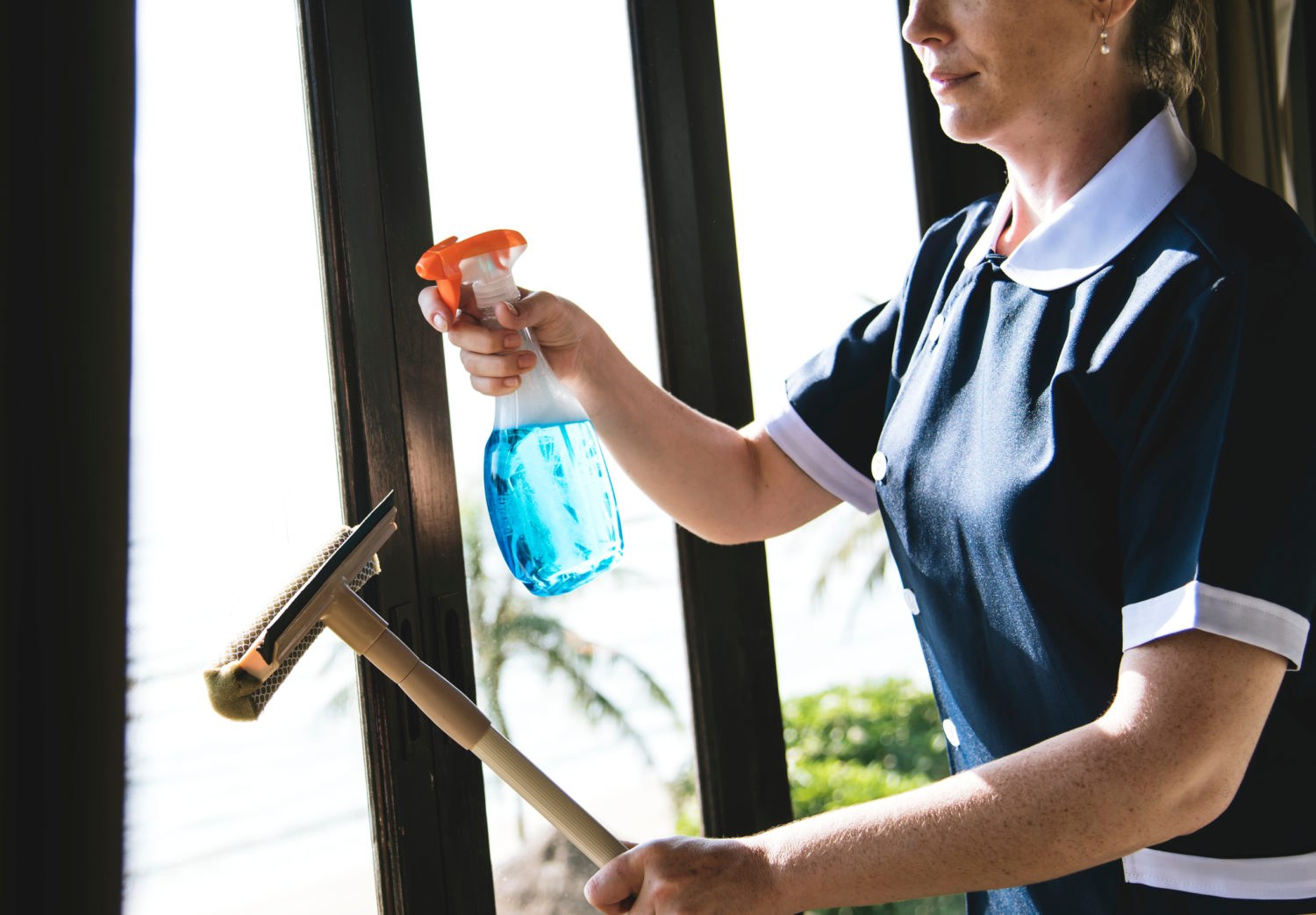 People have long recognised the value of cleaning their homes, but it is going further than ever before.
A clean, clutter-free space is now recognised as having a positive impact on mental health, with studies showing that our environments can have an effect on conditions like depression and anxiety, and that keeping our living and working spaces optimal can be key to our wellbeing.
What has also been found, however, is that fewer and fewer people have the time to invest in this important activity, and are turning to professional cleaners to achieve great results in less time.
With trends on social media also influencing how we clean and decorate our homes, more people are taking an interest in cleaning than ever before — with young people and men becoming involved more now than in any other previous era.
Let's take a look at the three key facts you need to know about the booming cleaning industry as it stands today.
FACT #1 — It Is A Response To Being 'Time Poor'
'Time Poor' is a term that has had a recent resurgence — referring to people who may or may not be financially wealthy but who are always short on time.
A recent study published by The Guardian newspaper showed that there are now more than a million people in the UK who have a second — or even third — job. This is a response not only to the rising cost of living, but also the increasing interest in being self-employed and working freelance.
What it has meant, in terms of household chores and cleaning, is that we have less time than ever. Most people want their homes to be clean and tidy, but their multiple commitments make it hard to achieve the results they want on their own.
This has seen a boom in the amount of people hiring professional cleaners, and around 1 in 3 UK households are estimated to use professional services like cleaners or appliance repair specialists such as TeeVax. This is a 'boom' time for those with cleaning businesses, and an opportunity for consumers to achieve the best results at more affordable prices.
FACT #2 — It Means Cleaning Is More Inclusive
Cleaning and household tasks were long stereotyped as "women's work", but are today becoming more inclusive than ever.
With changing roles at home and in the workplace, cleaning is becoming more balanced — divided between partners, family members, and housemates, as well as with the use of professional cleaners.
Studies have also shown that people are discovering the joys of cleaning younger, and exploring ways to make it more fun and accessible.
Trends on social media, such as 'Clean With Me' videos and cleaning related hashtags, have involved younger people in the cleaning process, and created a sense of excitement around the topic.
Social media now means that there are more ways than ever to share your cleaning experience. This can mean favourite products, final results you are proud of, or even 'How To Style' tutorials.
Cleaning and household blogs are rapidly becoming a favourite way for people to get involved and inspired.
FACT #3 — It Will Mean A Wider Range of Products
Greater interest in cleaning and more inclusivity overall is also affecting the choice of products.
More cleaning products than ever before have been designed and marketed with a specific user in mind, such as young people, male consumers, or working mothers.
Many cleaning products are also now designed with a particular lifestyle in mind. There is more concern than ever around our environmental impact, for example, so some cleaning products have biodegradable packaging or are made from recycled materials.
Other products might be hypoallergenic — designed to be safe for use around people with allergies or health conditions. Others are vegan and 'cruelty free', meaning that they have not been tested on animals.
But many people are overwhelmed by the choice, and choose instead to rely on professionals who have the experience, expertise, and products to achieve great results.
Sustainability, affordability, and effectiveness are all now key concerns in the cleaning products industry which are expected to continue to rise throughout the 2020s and beyond.